The RKD Group is nationally recognized for its expertise in linking investments in human capital to business strategy execution. Our consultants balance qualitative and quantitative approaches to human resources strategy development and leadership and organizational alignment.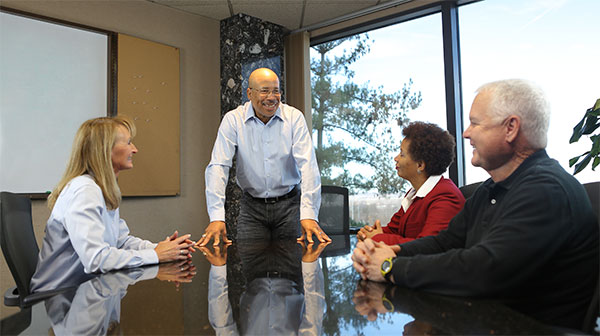 Our problem solving approach focuses on the fundamental drivers of individual and group performance. We examine both the talent within the organization as well as their people-based infrastructure.
Our
engagements

have featured:
Develop and implement human capital strategies that enable business strategy execution. Apply fundamental, holistic approaches to improve the return on human capital and focus leaders and employees on the key business outcomes that most enhance shareholder value.
Compensation strategy, base pay and incentive pay plans, compensation surveys, gainsharing/goalsharing plans, competency-based pay, team-based pay, skill-based pay, and professional, managerial and executive bonus plans, salary structures.
Human Capital Strategic Assessments
Strategic assessment of the degree to which an organization leverages human capital to achieve its business objectives (not HR compliance or procedure audits).
Qualitative and quantitative assessments to identify barriers inhibiting employees from delivering against the company's business strategy. Determining the high impact actions required for improved performance.
Quantifying the true costs, determining the key causes and developing the impactful cures for turnover.
Single and multi-rater performance management processes for executives, managers, professionals andemployees, utilizing automated and online administration systems.
Strategic Business Data Analytics
"Big Data" predictive modeling focused on business strategy execution. Linking people data with operational and financial data to determine the true impact of people on key organizational performance drivers. Calculating people initiative ROI and conducting scenario planning.
Identifying and helping remove the barriers preventing leaders, and leadership teams, from delivering optimum performance.
Glenn has consistently demonstrated the value of data driven problem identification and problem solving. His ability to drive insightful outcomes from HR analytics has led to improvements in HR processes, employee productivity, satisfaction, and retention. RKD Group's approach enables HR Leaders to implement solutions with a tangible ROI.