Our Organizational and Fee
Structures
RKD Group represents the leading edge of consulting firm evolution. Our virtual organization is small and nimble enough to quickly adapt to client and market conditions. Yet, we have a very large network of experienced consultants from which to draw. This allows us to create the perfect engagement teams that exactly meet each client's needs. The consulting team for every project is selected based on the project's requirements, not consultant availability based on current utilization.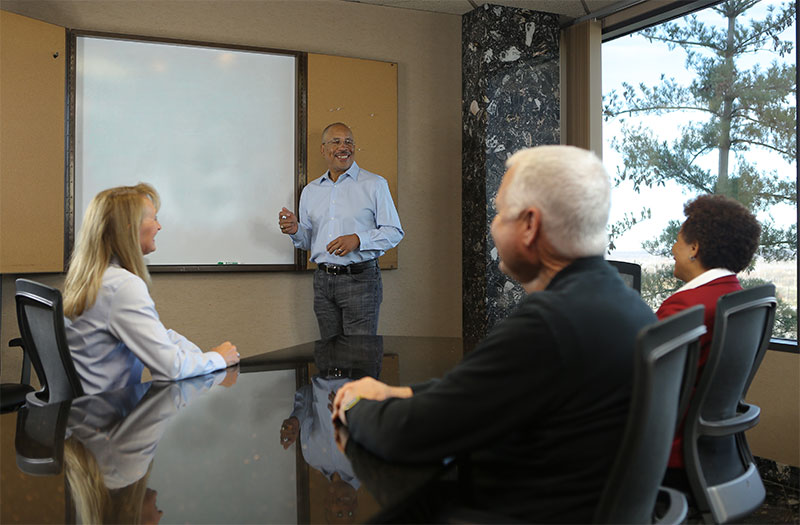 We do not carry the overhead of large consultant/support staff, management, or expensive offices.  We do not employ inexperienced consultants who must be leveraged to create profit. Our consultants are all experts in their field and our engagement teams are selected for each client solely based on the project work.
RKD Group has long term relationships with dozens of consultants across a wide range of human capital consulting from sales force compensation to retention, from manufacturing goalsharing plans to organization redesign, and from leadership effectiveness to web-based competency performance management systems. Similarly, the industries in which we work span a wide range.
Importantly, our client approach within this structure provides the foundation for fixed fee pricing. We do not work under fee ranges or hourly billing rates. We deliver the proposed scope of work for a fixed amount. Even if the work requires more effort than originally expected, we deliver for the agreed upon fee.
Thus, our clients have consulting cost certainty for every engagement. No surprises. Since 2000, this structure and approach has enabled us to quickly assemble and effectively deploy world class project teams without invoicing at world class consulting firm cost. And, it aligns our interests with our clients' interests. No conflicts. That alignment, for us, is essential. All of this is designed to deliver the absolute best consulting available, at reasonable cost, to help our clients implement their business strategy.